LABOUR VETTING | RECRUITMENT | PLACEMENT

LABOUR VETTING | RECRUITMENT | PLACEMENT
Static Site Security Specialists

LABOUR VETTING | RECRUITMENT | PLACEMENT
Aviation Security

K9 Handlers
LABOUR VETTING | RECRUITMENT | PLACEMENT

Security Guard Training
LABOUR VETTING | RECRUITMENT | PLACEMENT

LABOUR VETTING | RECRUITMENT | PLACEMENT
Explosive Detection Dog Handlers

LABOUR VETTING | RECRUITMENT | PLACEMENT
HOUSE CLEANERS

LABOUR VETTING | RECRUITMENT | PLACEMENT
JOBS ABROAD
We export employee to the Gulf Cooperation Council (GCC) region which include Bahrain, Kuwait, Oman, Qatar, Saudi Arabia, and the United Arab Emirates as well as Iraq and Afghanistan.
Our recruitment process involves, mobilization, vetting, Screening, training and deployment of Ugandan migrant workers for different clients worldwide. We usually advertise and source our man power through
Work Experience and Academic Qualifications: Through our investigative teams, work experience and academic qualifications provided by the candidates in their CVs are cross referenced with the different respective
Medical Screening Process: A reputable medical screening hospital is identified and tasked with medically screening the candidates for both communicable and non-communicable diseases.Candidates who test

We are currently recruiting the following;
Position: Guard Supervisors
Destination: Iraq
Required No.s : TBC
Salary: Competitive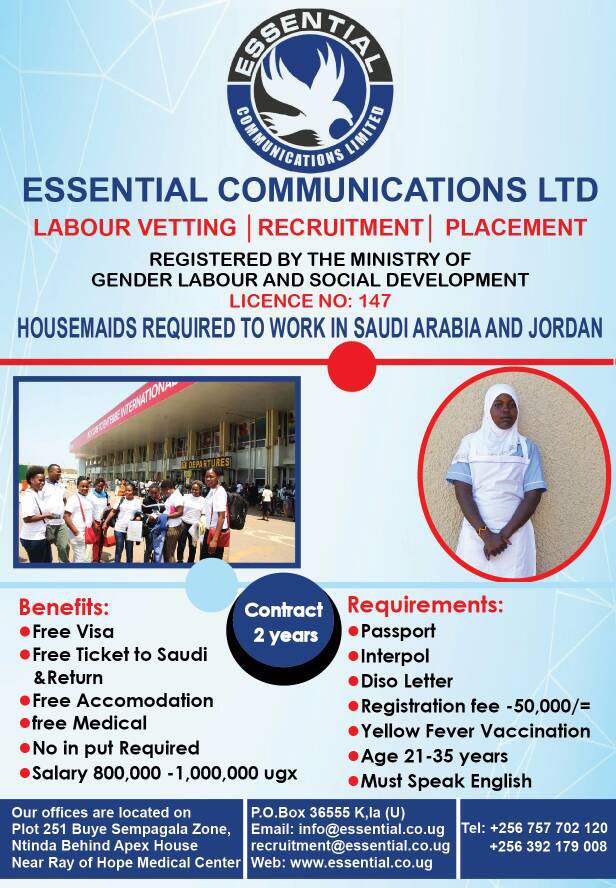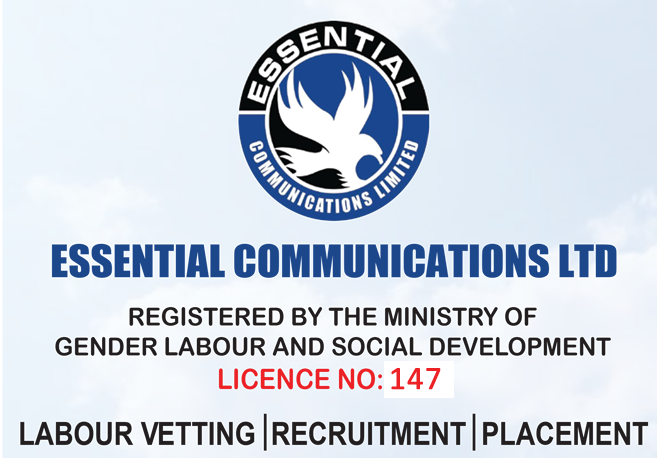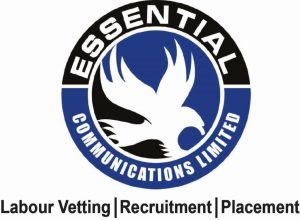 SECURITY GUARDS, K9 HANDLERS IN IRAQ, AFGHANISTAN, TURKEY
DRIVERS, RECEPTIONISTS, CLEANERS IN SAUDI ARABIA, KUWAIT, QATAR
HOUSE KEEPERS, CASHIERS IN ABUDHABI(UAE), DUBAI(UAE), JORDAN
HOME NURSES, HOUSE MAIDS IN SHARJAH(UAE), OMAN, BAHRAIN.