CCTV camera systems in have become a standard requirement for more and more businesses seeking to comply with Health & Safety standards, avoid product shrinkage and to protect themselves from fraudulent insurance claims.
Now, in the modern digital age, recording systems can run for up to 90 days without manual intervention and it is even possible to capture and retain footage for up to 36 months with minimum intervention.
Remote CCTV Camera monitoring can include everything from power supply status and equipment temperatures to alarms and CCTV cameras.
This can significantly reduce the costs of security for companies which have traditionally relied on 24 hour on-site security personnel with monitored CCTV Systems.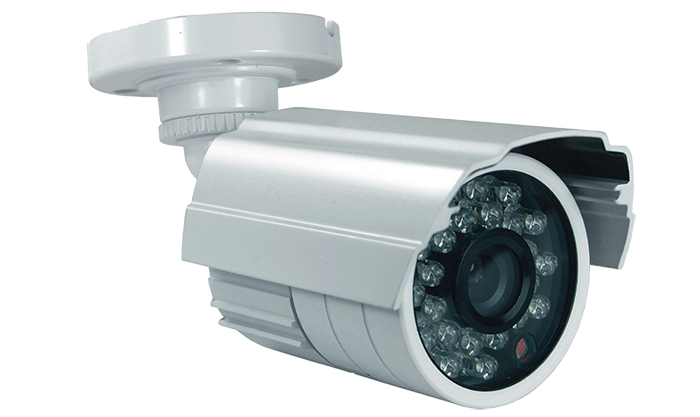 Remote Video Security Systems & Access with your Mobile Device
Essential Communications is one of the leading authorities in CCTV systems technology. We can provide our corporate clients with everything from the stand alone camera in the branch office to highly complex, integrated and IP addressable CCTV systems for high security environments. We offer both analog and IP cameras, and both on-site or in-the-cloud video monitoring. And our state-of-the art monitoring systems allow us to efficiently and remotely monitor and respond to your incidents.
Wherever you are in the world, our Mobile feature gives you the ability to view both live and recorded video from various mobile devices such as Android phones, BlackBerry phones, iPhone, iPod, iPad, or Windows Mobile phones, as well as any PC with web access.
Alarm Verification & Remote Video Monitoring
We're spearheading new and higher levels of security in innovative ways. For example, we'll install and integrate your camera system/digital recorder with your alarm panel so that it provides a real-time visual verification of your alarms when it matters. Why? Because a picture says a thousand words. By maintaining visual contact during an alarm call, we can relay information about the situation directly to the proper authorities or our own emergency response personnel.
Since its inception, Essential Communications Surveillance has successfully installed CCTV Systems across all industries and types of environments. These include Industrial Factories, Offices, Retail Outlets, Supermarkets, Office Blocks, shopping Centers, etc. All the surveillance systems installed & maintained by us are Digital.
Access Control (TMACC)
Fire Detection & Alarm Systems
On-site Maintenance Contracts
After Hours Covert Installations
Analogue CCTV Upgrades to Digital
Project Management and Consultancy
Project Management and Consultancy
Site Surveys with Total Security Analysis
Rental Schemes on all Digital Equipment
Guarding and Armed Response Sourcing
Supply, Installation & Commissioning of Embedded and PC-Based Digital Video Recorders
Perimeter Beams
CCTV Monitoring
Remote CCTV Video Monitoring is the fastest growing sector of the entire security industry. Why?…because it is the ultimate in security services.The key benefit is prevention, prevention, prevention. Remote CCTV Monitoring stops intruders in their tracks BEFORE they get a chance to cause damage or commit any crime, saving your company thousands of Euro.Think of it as like having your very own team of private security guards on site at all times. As soon as an intruder enters your property, their movement is immediately picked up by the CCTV Transmission equipment. Within a couple of seconds, one of our controllers will be issuing a live audio warning to the intruder and will view them leaving your premises via a live video feed in real time.
Site protection with remote viewing and security response.
CCTV Maintenance
 Essential Communications Ltd recommends that once your system is installed a regular maintenance programme be entered into. We also provide you with a list of daily/weekly checks you can perform. Both of these will ensure your system is kept running at peak performance 365 days of the year. We invite you to take advantage of our customer support available on +256 392 1790084.
You can be confident from the day you make contact with us that you will receive expert advice and your system will be installed and maintained by a suitably qualified and experienced technician.
During a system service our technicians will:
Complete a full check of your entire system.
Provide you with a written report showing any sign of deterioration since installation.
Provide any extra training as required for new or existing staff.
Offer advice and recommendations to help keep your surveillance system fully operational.